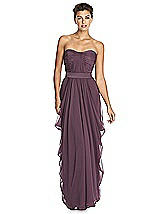 I HAVE ADDED BRIDESMAIDS DRESSES TO MY SEWING AND ALTERATION WEBSITE!!! I HAVE DRESSES FROM 9 DIFFERENT DESIGNERS FOR YOU…ON ONE WEBSITE!!!
NO MATTER WHAT SORT OF BRIDESMAIDS DRESSES YOU'RE LOOKING FOR, INCLUDING MATERNITY AND PLUS SIZE BRIDESMAIDS DRESSES, WE PROBABLY HAVE THEM FOR YOU!!!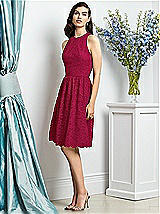 TO ME THE BEST PART IS…MOST OF OUR BRIDESMAIDS DRESSES ARE 100 PERCENT RETURNABLE!!!
I WOULDN'T SELL BRIDESMAIDS DRESSES ON MY TAILORING AND ALTERATION WEBSITE FOR A LONG TIME BECAUSE I WILL NOT SELL ANYTHING THAT CAN'T BE RETURNED IF THERE IS SOMETHING WRONG WITH IT!!!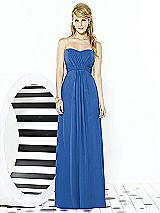 THE SECOND THING I REALLY LIKE IS, THEY ARE HEADQUARTERED RIGHT HERE IN THE USA!!! THIS MEANS THEY USE STANDARD INCHES FOR MEASUREMENTS …NOT CENTIMETERS.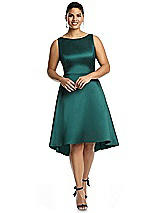 IF YOU CHOOSE TO ORDER YOUR BRIDESMAIDS DRESSES FROM OUR AFFILIATE SITE I STRONGLY SUGGEST YOU MEASURE EACH GIRL IN YOUR WEDDING PARTY AND ORDER BY THE SIZE CHART ON THE WEBSITE…NOT THEIR NORMAL DRESS SIZE!!!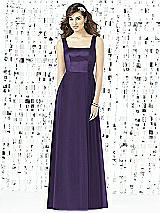 FOR WHATEVER REASON EVERY COMPANY HAS DIFFERENT SIZES. I'VE BEEN DOING SEWING AND ALTERATIONS FOR 35 YEARS AND I'VE SAW THE SAME WOMAN WEAR UP TO 4 DIFFERENT SIZES IN DIFFERENT BRANDS OF CLOTHING.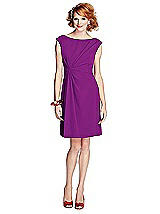 SPEAKING OF MY ALTERATION SHOP…IF YOU LIVE CLOSE TO BURLINGTON, NC, I WOULD LOVE TO BE THE ONE WHO DOES YOUR ALTERATIONS, NO MATTER IF IT'S BRIDESMAIDS DRESSES, WEDDING DRESSES, FORMAL WEAR OR EVERYDAY CLOTHES.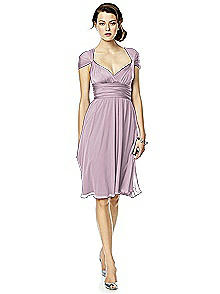 BACK TO OUR BRIDESMAIDS DRESSES…THIS COMPANY WAS FOUNDED IN 1939 IN NY CITY AND HAS BEEN GROWING EVER SINCE TO NOW INCLUDE WEDDING DRESSES, BRIDESMAIDS DRESSES, TUXEDOS, SHOES AND ALL KINDS OF WEDDING ACCESSORIES, SO I'M PROUD TO BE OFFERING THEIR BRIDESMAIDS DRESSES HERE ON MY WEBSITE.
LET ME TELL YOU A LITTLE ABOUT THEM, THEY HAVE TUXEDOS, SUITS, SHIRTS AND TIES FOR THE GUYS (boys or mens). THEN THEY HAVE SHOES, JEWELRY, TOTES, HANDBAGS, AND ALL KINDS OF ACCESSORIES FOR ALL THE LADIES IN THE WEDDING PARTY!!!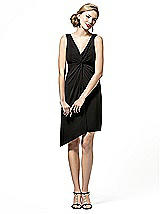 WE HAVE SEVERAL STYLES OF LITTLE BLACK DRESSES FOR THE BACHELORETTE PARTY AND THE RECEPTION!!!
THEY HAVE LOTS OF DRESSES THAT WILL LOOK GREAT ON THE MOTHERS TOO!!!
SORRY I DON'T HAVE ENOUGH ROOM TO SHOW IT ALL TO YOU…
SO COME ON IN FOR A LOOK AT EVERYTHING WE HAVE